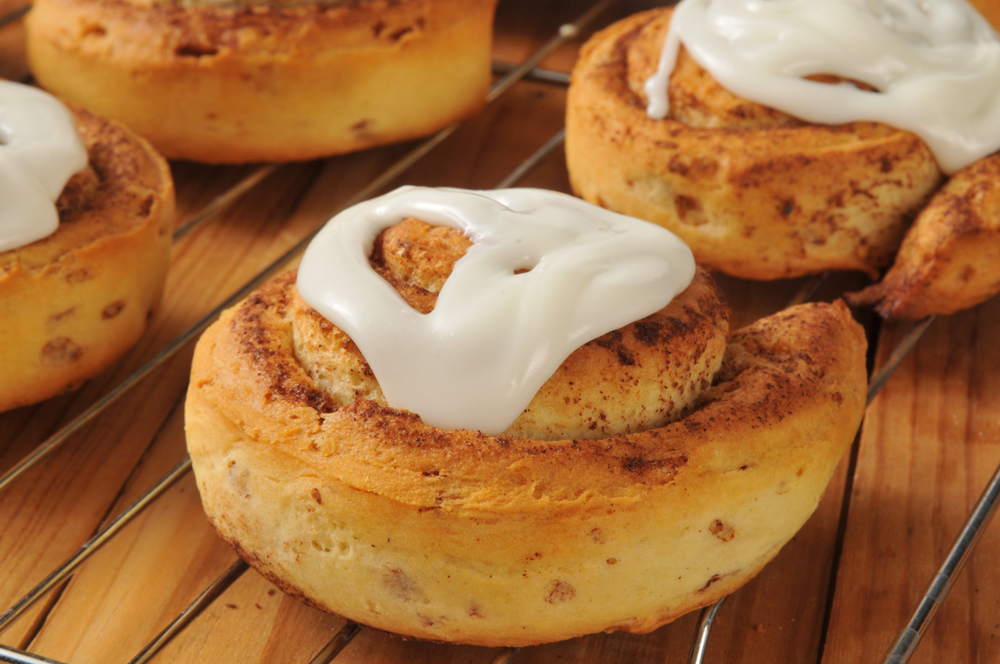 Whole Grain Cinnamon Rolls
2016-04-26 13:25:53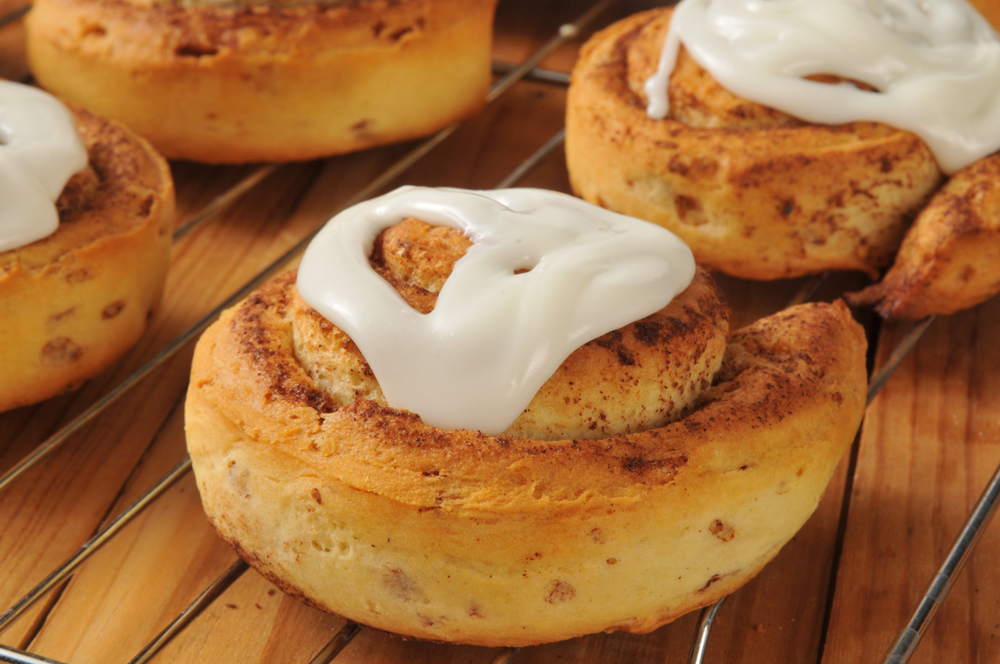 Dough Ingredients
3 cups of Whole Grain Sandwich Bread mix
1 yeast packet or 2 1/4 tsp of yeast
1 2/3 cups warm water
4 egg whites (egg free omit eggs and add 1/3 cup warm water)
1 Tbsp vinegar
1/4 cup oil
Filling Ingredients
1 cup brown sugar
2 1/2 Tbsp ground cinnamon
1/3 cup softened dairy free margarine (Nucoa) or butter
Frosting Ingredients
8 oz. softened cream cheese
1/2 cup softened dairy free margarine (Nucoa) or butter
2 cups powdered sugar
1 tsp vanilla extract
Instructions
Combine bread mix, yeast, eggs, oil, vinegar and water on high speed for 4 minutes.
Transfer dough to large pastry bag or Ziploc bag.
Make filling by combining brown sugar, cinnamon and margarine or butter.
Pipe dough onto well-greased baking sheet into spin-wheels.
Pipe filling into the spin-wheel shaped rolls.
Bake at 350 degrees for 15-25 minutes, depending on size.
While baking, cream frosting ingredients together with a mixer.
Spread frosting on baked rolls. Serve warm.
Sun Flour Mills http://www.sunflourmills.com/