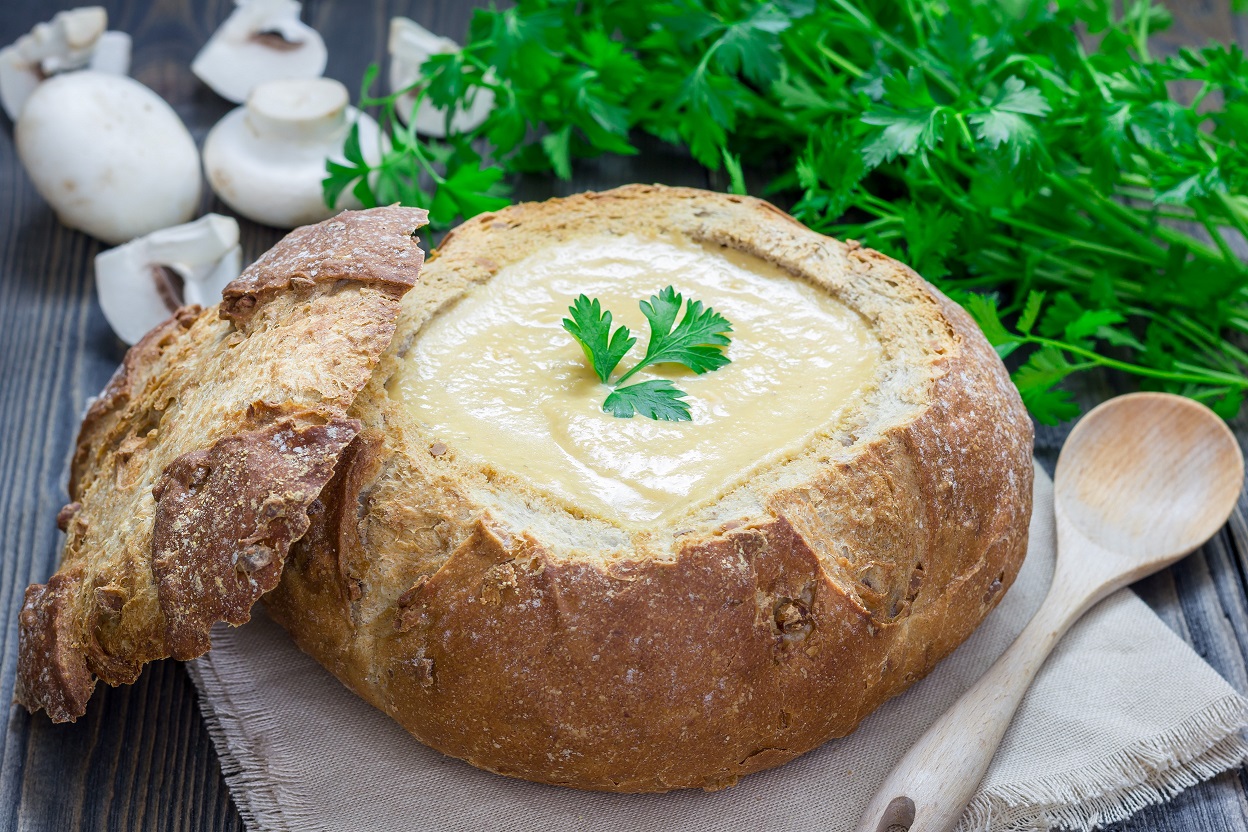 Bread Bowls
2016-07-28 18:25:37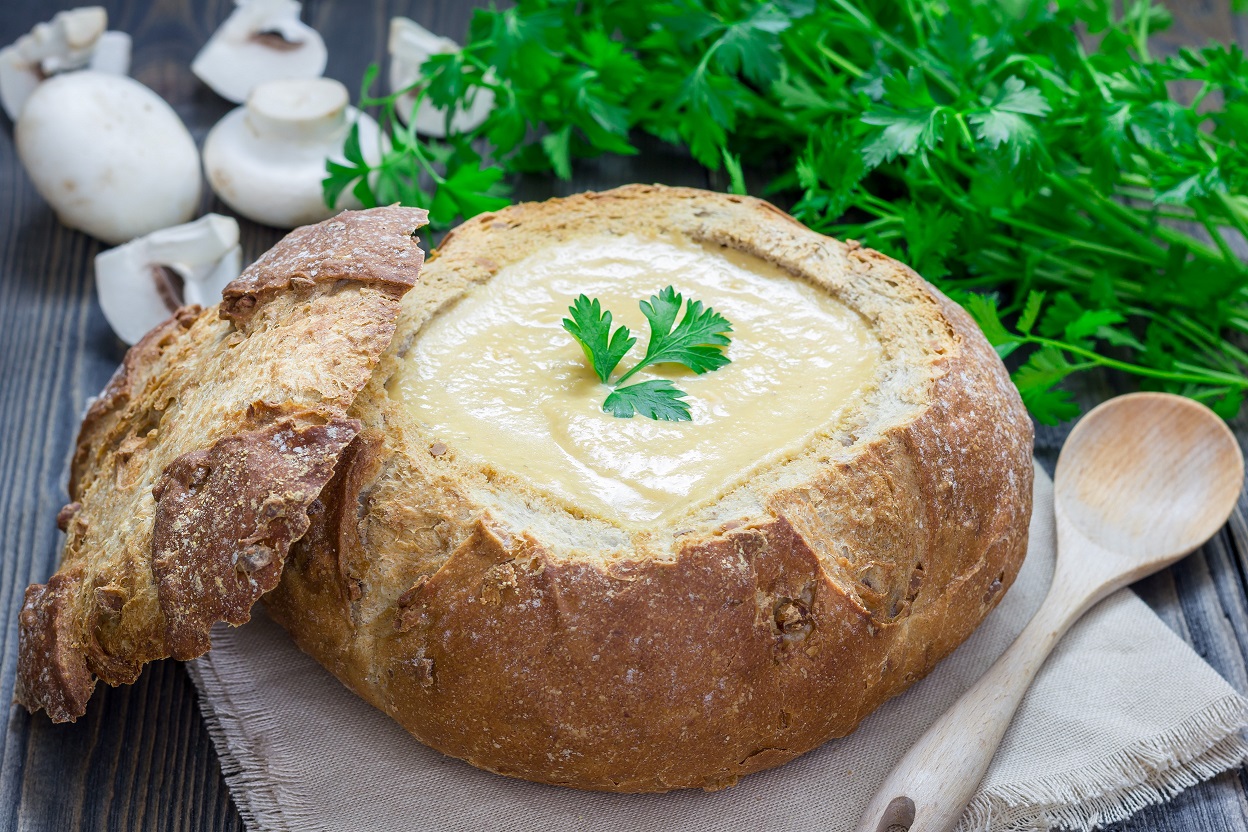 Ingredients
1 pkg Sun Flour Mills Whole Grain Sandwich Bread Mix
Instructions
Mix dough as directed on pkg
Transfer dough into six 4 inch round baking rounds. Cover with plastic wrap while rising. Let rise until doubled in size, approximately 30-40 minutes
Bake at 350 degrees for 25-30 minutes. Allow to cool on baking rack
Cut a 1/2 inch thick slice from the top of each loaf; scoop out centers, leaving 3/4 inch thick shells. Lightly brush inside of bread bowls with olive oil and bake at 425 degrees for about 10 minutes, or until golden brown
Remove from oven, fill bowls with hot soup or chili and serve immediately.
Sun Flour Mills http://www.sunflourmills.com/